MTW Research have published a brand new Underfloor Heating Market Suppliers Rank & Profile Report for 2008, providing total and average industry sales revenue & profitability, competitor analysis, market ranking and key financial profiles on more than 70 UK Underfloor Heating suppliers for the last 3 years.
This timely new publication tracks and forecasts the sales, profitability and other financial performance of the industry and individual companies' performance. The report provides the fastest, easiest and most cost effective method for undertaking competitor analysis and market research within the underfloor heating market.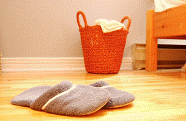 Written specifically for manufacturers, distributors and contractors, this easy to use, independent market research report represents an invaluable yet cost effective tool for any company active in the competitive Underfloor Heating Industry.
In addition to this report, a separate spreadsheet is available to purchase as part of the Ultimate Package with this report. The spreadsheet incorporates more detail for each company such as the figures used to arrive at the rankings and enables a more detailed analysis of each company's performance and the combined totals for all companies.
Underfloor Heating Market Competitor Rank & Profile Report 2008

Click Here for...

Click Here to View..

Click Here for...

Click Here to Download...

Click Here for...

Click Here to Download...

Report Pricing & Order Details

The Prices for the Underfloor Heating Market Rank & Profile report are as follows:-

Standard Format Options

Benefits of Option

Price

Pdf by E-mail (sent same day)

Easy to read format, though copying & pasting is not possible with pdf format.

£375 +VAT
MS Word by E-mail (sent same day)

Easy to read format and enables copying, pasting & faster navigation from contents page to speed your analysis

£445 +VAT

Ultimate Pack (all above + spreadsheet)

(PDF & MS Word of report by E-mail, Detailed Excel Spreadsheet by E-mail for faster & comprehensive analysis)

Includes all the above, PLUS Excel spreadsheet with accompanying financial data for each company, facilitating further research and more detailed comparisons and analysis.

£495 +VAT

Additional Options

Benefits of Option

Price
Additional Hard Copy (1st class post)

Professional, Spiral Bound Hard Copy lasered on quality paper for fast, ad-hoc use in meetings etc

Add £50 +VAT
Supplied on CD-Rom (1st class post)

Safe, Secure & Portable format enables easy dissemination amongst colleagues.

Add £50 +VAT

To order a report from MTW Research, please complete the order form below, providing details of the report name, format required, invoice and shipping details.

We are always happy to invoice UK based companies on 30 day terms, though please provide any purchase order number if required by your accounts department. We can accept payment by cheque, bank transfer or credit card.

If you experience any difficulties in submitting this form, please print it and fax to 08456 524324.

Electronic e-mail orders are despatched within 12 hours, with hard copy orders and CD-Roms sent by 1st class post within 24 hours.

If you experience any problems or difficulties, please don't hesitate to contact us by e-mail to sales@marketresearchreports.co.uk or calling us on 08456 524324.

ONLINE REPORT ORDER FORM

Please complete the order form below and click 'submit' once.
Rank & Profile Report Name · Access Control Products Competitor Rank & Profile 2008 · Access Equipment Market Competitor Rank & Profile 2008 · Acoustic & Thermal Insulation Competitor Rank & Profile 2008 · Amusement Parks and Arcades Competitor Rank & Profile 2008 · Audio Visual Market Competitor Rank & Profile 2008 · Barbecues Market Competitor Rank & Profile 2008 · Bathroom & Shower Market Competitor Rank & Profile 2008 · Bathroom Retailers Market Competitor Rank & Profile 2008 · Bed & Mattress Market Competitor Rank & Profile 2008 · Bedroom Furniture Market Competitor Rank & Profile 2008 January 2008 · Beds & Mattress Manufacturers Competitor Rank & Profile 2008 · Beer Sellers Market Competitor Rank & Profile 2008 · Boiler Manufacturers Market Competitor Rank & Profile 2008 · Bowling Centres Market Competitor Rank & Profile 2008 · Brick Manufacturers Market Competitor Rank & Profile 2008 · Bricks Market Competitor Rank & Profile 2008 · Builders & Plumbers Merchants Competitor Rank & Profile 2008 · Building Consultants Market Competitor Rank & Profile 2008 · Building Contractors Market Competitor Rank & Profile 2008 · Building Equipment Rental Market Competitor Rank & Profile 2008 · Building Surveyors Market Competitor Rank & Profile 2008 · Car Manufacturers Market Competitor Rank & Profile 2008 · Carpet Manufacturers & Wholesalers Competitor Rank & Profile 2008 · Carpet Retailers Market Competitor Rank & Profile 2008 · Cash & Carry Wholesalers Market Competitor Rank & Profile 2008 · Catering Food & Drink Supplies Competitor Rank & Profile 2008 · CCTV Market Competitor Rank & Profile 2008 · Ceramic Product Manufacturers Research Rank & Profile 2008 · Chair Manufacturers Market Competitor Rank & Profile 2008 · Chemical Manufacturers Market Competitor Rank & Profile 2008 · Chilled Foods Market Competitor Rank & Profile 2008 · Cinemas Market Competitor Rank & Profile 2008 · Clay & Clay Products Market Competitor Rank & Profile 2008 · Clothing Manufacturers Market Competitor Rank & Profile 2008 · Clothing Retailers Market Competitor Rank & Profile 2008 · Clothing Wholesalers Market Competitor Rank & Profile 2008 · Computer Games Market Competitor Rank & Profile 2008 · Computer Games Retailers Market Competitor Rank & Profile 2008 · Computer Manufacturers Market Competitor Rank & Profile 2008 · Concrete Products Market Competitor Rank & Profile 2008 · Confectionery Manufacturers Market Competitor Rank & Profile 2008 · Conservatory Market Competitor Rank & Profile 2008 · Contract Cleaning Market Competitor Rank & Profile 2008 · Contract Furniture Market Competitor Rank & Profile 2008 · Control Panel Competitor Rank & Profile 2008 · Control Panel Market Competitor Rank & Profile 2008 · Decking Market Competitor Rank & Profile 2008 · Dining Room Furniture Market Competitor Rank & Profile 2008 · DIY & Hardware Retail Market Competitor Rank & Profile 2008 · DIY Wholesalers & Distributors Competitor Rank & Profile 2008 · Domestic Appliances Market Competitor Rank & Profile 2008 · Door & Window Market Competitor Rank & Profile 2008 · Door Manufacturers Market Competitor Rank & Profile 2008 · Drinks Wholesalers & Distribution Competitor Rank & Profile 2008 · Drinks Wholesalers Market Competitor Rank & Profile 2008 · Electric Underfloor Heating Market Competitor Rank & Profile 2008 · Electrical Contractors Market Competitor Rank & Profile 2008 · Electrical Retailers Market Competitor Rank & Profile 2008 · Electrical Wholesale Market Competitor Rank & Profile 2008 · Electronic & Metal Enclosures Competitor Rank & Profile 2008 · Electronic Instruments Market Competitor Rank & Profile 2008 · Facilities Management Market Competitor Rank & Profile 2008 · Fasteners & Fixings Wholesalers Competitor Rank & Profile 2008 · Fire Alarm Systems Market Competitor Rank & Profile 2008 · Floorcoverings Manufacture & Distribution Rank & Profile 2008 · Floorcoverings Market Competitor Rank & Profile 2008 · Food Distribution Market Competitor Research Rank & Profile 2008 · Food Manufacturing Market Competitor Rank & Profile 2008 · Food Packaging Market Competitor Rank & Profile 2008 · Food Processors Market Competitor Rank & Profile 2008 · Food Retailers Market Competitor Rank & Profile 2008 · Food Retailers Market Competitor Rank & Profile 2008 · Footwear Manufacturers Market Competitor Rank & Profile 2008 · Frozen Food Wholesalers Market Competitor Rank & Profile 2008 · Fruit & Vegetable Wholesalers Competitor Rank & Profile 2008 · Fruit Wholesalers & Importers Competitor Rank & Profile 2008 · Furniture Manufacturers Market Competitor Rank & Profile 2008 · Furniture Removers Market Competitor Rank & Profile 2008 · Furniture Retailers Market Competitor Rank & Profile 2008 · Garden Buildings Market Competitor Rank & Profile 2008 · Garden Centres Market Competitor Rank & Profile 2008 · Garden Equipment Market Competitor Rank & Profile 2008 · Garden Furniture Market Competitor Rank & Profile 2008 · Garden Ornaments Market Competitor Rank & Profile 2008 · Garden Tools Market Competitor Rank & Profile 2008 · Greengrocers Market Competitor Rank & Profile 2008 · Heating & Cooling (HVAC) Market Competitor Rank & Profile 2008 · Heating & Ventilation Control Systems Rank & Profile 2008 · Holiday Parks Market Competitor Rank & Profile 2008 · Hospital Furniture Market Competitor Rank & Profile 2008 · Hotel Market Competitor Research Rank & Profile 2008 · House Builders & Home Building Competitor Rank & Profile 2008 · Household Furniture Market Competitor Rank & Profile 2008 · Induction Heating Market Competitor Rank & Profile 2008 · Kitchen Furniture Market Competitor Rank & Profile 2008 · Kitchen Manufacturers Market Competitor Rank & Profile 2008 · Kitchen Retailers Market Competitor Rank & Profile 2008 · Kitchen, Bedroom & Bathroom Market Rank & Profile 2008 · Laminate & Wood Flooring Market Competitor Rank & Profile 2008 · Leisure Centres Market Competitor Rank & Profile 2008 · Lighting Manufacturers Market Competitor Rank & Profile 2008 · Lighting Market Competitor Rank & Profile 2008 · Lighting Products Market Competitor Rank & Profile 2008 · Night Clubs Market Competitor Rank & Profile 2008 · Office Furniture Manufacturers Competitor Rank & Profile 2008 · Office Furniture Market Competitor Rank & Profile 2008 · Office Furniture Retail & Distributors Competitor Rank & Profile 2008 · Oven Manufacturers Market Competitor Rank & Profile 2008 · Paint & Decorating Wholesalers Competitor Rank & Profile 2008 · Paint Manufacturers Market Competitor Rank & Profile 2008 · Paint Market Competitor Rank & Profile 2008 · Passive Fire Protection Market Competitor Rank & Profile 2008 · Pet Food Market Competitor Rank & Profile 2008 · Pharmaceutical Distributors Market Competitor Rank & Profile 2008 · Pharmaceuticals Manufacturers Competitor Rank & Profile 2008 · Pine Furniture Market Competitor Rank & Profile 2008 · Pipes & Fittings Market Competitor Rank & Profile 2008 · Pizza Restaurants & Shops Market Competitor Rank & Profile 2008 · Plant Hire Market Competitor Rank & Profile 2008 · Precast Concrete Products Market Competitor Rank & Profile 2008 · Protective Clothing & Safety Distributors Rank & Profile 2008 · Public Houses, Bars & Inns Market Competitor Rank & Profile 2008 · Pubs, Clubs, Inns Market Competitor Rank & Profile 2008 · Restaurants Market Competitor Rank & Profile 2008 · Restaurants Market Competitor Rank & Profile 2008 · Retail Chemists Market Competitor Rank & Profile 2008 · Roofing & Cladding Market Competitor Rank & Profile 2008 · Seafood Restaurants Market Competitor Rank & Profile 2008 · Sofa Bed & Futon Manufacturers Competitor Rank & Profile 2008 · Soft Drinks Market Competitor Rank & Profile 2008 · Steel Framed Buildings Market Competitor Rank & Profile 2008 · Supermarkets & Grocery Multiples Competitor Rank & Profile 2008 · Television Retailers Market Competitor Rank & Profile 2008 · Temporary, Portable & Sectional Buildings Rank & Profile 2008 · Textile Manufacturers Market Competitor Rank & Profile 2008 · Tile Manufacturers Market Competitor Rank & Profile 2008 · Tiles Market Competitor Rank & Profile 2008 · Timber Framed Buildings Market Rank & Profile 2008 · Timber Merchants Market Rank & Profile 2008 · Timber Products Market Rank & Profile 2008 · Tool Hire Market Competitor Rank & Profile 2008 · Tool Wholesalers & Distributors Competitor Rank & Profile 2008 · Underfloor Heating Market Competitor Rank & Profile 2008 · Upholstered Furniture Market Competitor Rank & Profile 2008 · Upholstery Manufacturers Market Competitor Rank & Profile 2008 · UPVC Window Manufacturers Competitor Rank & Profile 2008 · Wallcoverings Market Competitor Rank & Profile 2008 · Wholesale Nurseries & Garden Centres Market Rank & Profile 2008 · Window Frame Manufacturers Competitor Rank & Profile 2008 · Windowcoverings Market Competitor Rank & Profile 2008